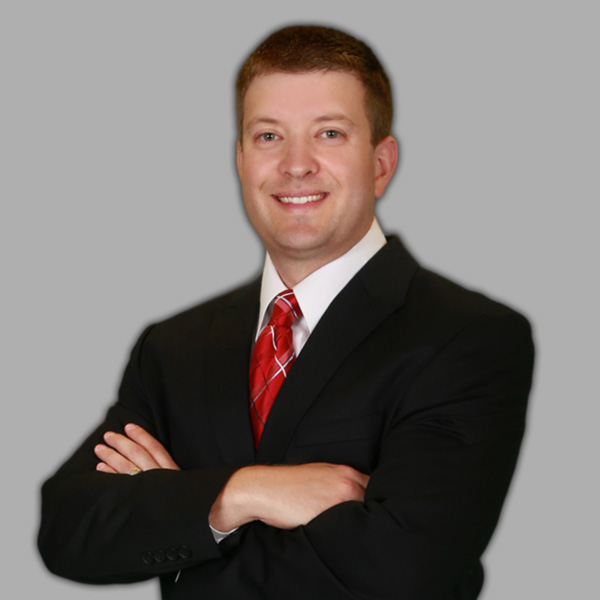 EXPERIENCE
Jason is the broker for Grand Properties Real Estate, with 10+ years of experience working with buyers, sellers along with vast knowledge purchasing and working with investment properties. Experienced marketing all different types of property with unique specialized techniques for maximum exposure.
Enthusiasm, Dedication, Commitment
I believe Real Estate is my professional life's calling having been a licensed Realtor for most of my adult life. I enjoy working tirelessly with my clients, always trying to achieve and succeed my client's expectations. Whether selling recreational properties & or Residential or investment properties, I look forward to serving all my clients, future & past, with exceptional knowledge of the local market, with enthusiasm & dedication.
PERSONAL
Jason enjoys spending time with his wife & three children, volunteering in youth sports & supporting cancer research.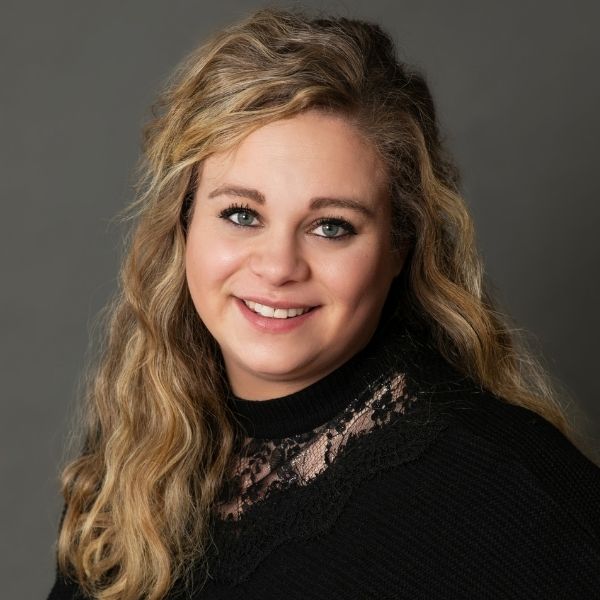 EXPERIENCE
Anna grew up around real estate Starting back with her grandfather who played a huge role in developing residential neighborhoods in the Twin Cities from 1950-1980 along with her own dad who has been building spec homes for the last 15 years. Anna Spent her early adult years working alongside her dad working residential construction. She developed a passion for Real Estate and decided to earn her Real Estate license. Growing up in a self-employed family she learned the value of hard work, perseverance and the importance of customer service. These traits ingrained in her will be beneficial to her clients as she moves forward in her career.
Anna's main objective as an agent is to alleviate the stresses from real estate transactions whether being the first time home buyers or empty nesters, she wants to create an enjoyable and hassle free transaction.
PERSONAL
Anna spends most of her free time with her 2 sons and family. Growing up with 8 siblings she has learned the value and importance of family. She enjoys taking her kids fishing, swimming, skating and much more. With a family business in woodworking, you may also find her down in the shop working on a project or two!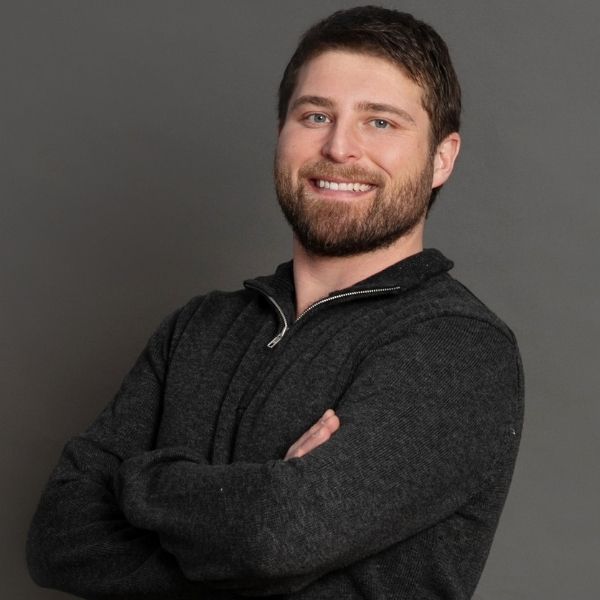 EXPERIENCE
Joe has a background in Business, Sales, and is an Entrepreneur. As a restaurant operator for over a decade, Joe had to negotiate deals every day and he brings that experience to Real Estate. He has a love of teaching and welcomes any and all questions throughout the real estate process. His willingness to help his customers understand the real estate process sets him apart from other Realtors. He has spent many evenings and weekends helping his customers find their perfect property.
As an active real estate investor, Joe is the perfect agent to help you find your next investment property.  Whether it be long term or vacation rental properties he's your guide!.  If it's out of his range, Joe has a vast network of top notch referral agents all over the state of MN to refer people to and he welcomes any customer and client referrals.
PERSONAL
Joe was born and raised in Ely, MN and has a love for all Northern Minnesota has to offer. Being a trained Chef, he is constantly cooking up new and interesting dishes. He and his family spend their free time hiking, hunting, biking, fishing, camping, and visiting with their loved ones.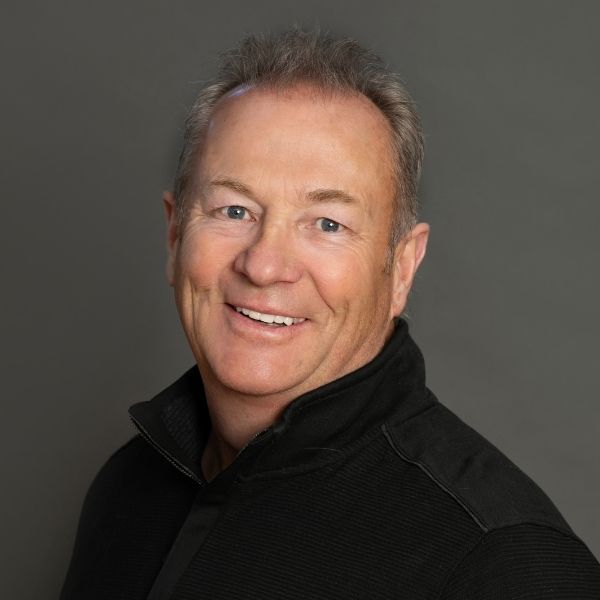 EXPERIENCE
Clint graduated from Anoka Vocational Technical College with a degree in Landscape design and began buying and selling real estate in 1992. Clint's expertise comes from a vast knowledge of property values and current market trends, along with 25 years of negotiating skills, and creative solutions to help buyers and sellers to arrive at favorable terms and price on perhaps the largest purchase of their lives!
Clint's passion is helping people to achieve their dreams by buying or selling that special property, ranging from buying that First Home, to selling Grandpa's farm. Clint is very experienced in estate disposition, vacant land sales, and land development. Clint has developed and sold over 600 single family residential lots and has sold over 8000 acres of investment, timber, hunting, agricultural or development land in the last 10 years.
PERSONAL
Clint is an avid outdoors-man who enjoys working, hunting, fishing, and spending time with family & friends! Clint is an active member of, Itasca County Board of Realtors-Board of Directors, MN Association of Realtors, National Association of Realtors, MN Deer Hunters Association, Ruffed Grouse Society, & Pheasants Forever.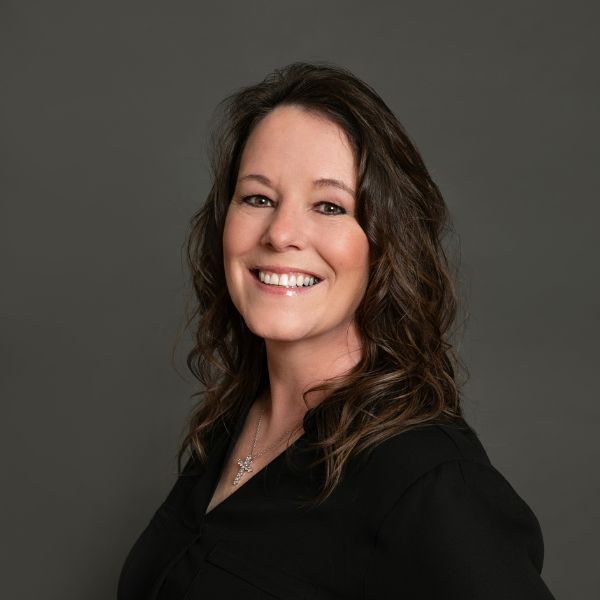 EXPERIENCE
Ruth has worked in the real estate field and within our office since March of 2011, starting out as the office manager. Real estate quickly became her passion, and she went on to also learn the property management aspect of real estate. Ruth has listed and sold several homes in the surrounding areas, and currently manages several single family homes and apartments in Deer River, Grand Rapids, Hill City, Nashwauk, Keewatin, Hibbing, Virginia and Chisholm. Ruth puts her clients first, and enjoys working with both owners and sellers, and tenants and buyers.
PERSONAL
Ruth is a wife and mother of two boys. She enjoys spending time with her large extended family and friends and enjoys being involved in all aspects of her children's activities and sports. Ruth donates to several charities, and is especially focused on charities for the homeless, Minnesota veterans, animal shelters and cancer research. Her hobbies include gardening, fishing, hunting and remodeling projects.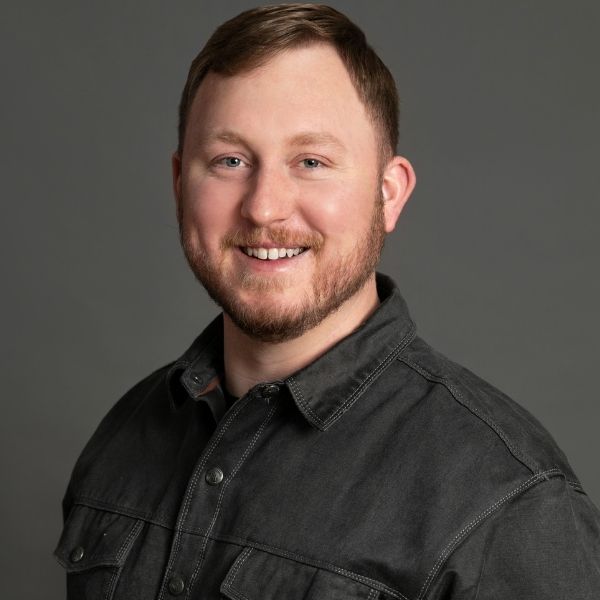 EXPERIENCE
Brandon was born into a family of contractors, developers and real estate agents. Learning skills from those professions have proved invaluable. Hearing a call for public service, Brandon obtained his Associate degree in Law Enforcement. He had a successful 13 year career as a Licensed Deputy Sheriff in the metro area. He found himself in a variety situations with mediating arguments, enforcing statutes, negotiating as the union steward, and training new deputies. With his life experiences, he decided make a change and go into the family business of real estate. Brandon will use his experience and knowledge to help his clients make an informed real estate decision.
PERSONAL
Brandon has a love for everything outdoors! With his free time, you can find him with family and friends either fishing, hunting or traveling. Brandon is involved in multiple organizations but is especially proud for being an active Lions member.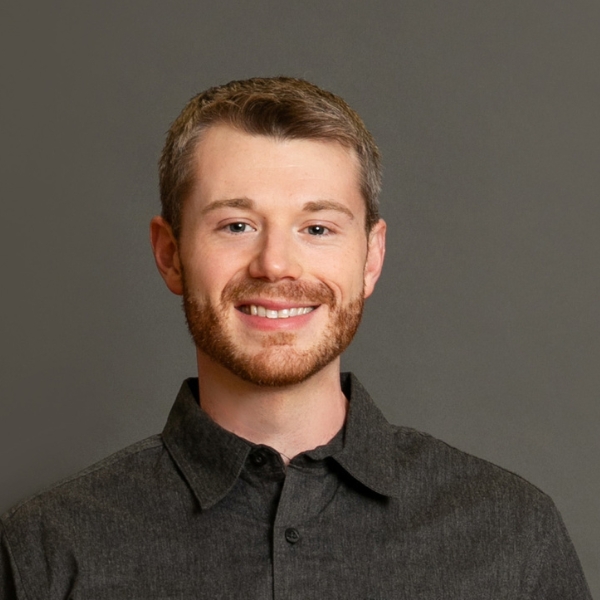 EXPERIENCE
Bridger is from Grand Rapids and went to school at Itasca Community College before completing his Mechanical Engineering degree at the University of Idaho. Bridger not only applies his mechanical engineering background and critical thinking while working in local industry but also when looking at homes, solving problems, and staying organized throughout a real estate transaction. He bought his first property in high school and remodeled it with his dad. That is where he learned how powerful investing in real estate could be.
Bridger's primary focus is ensuring that his clients have a great experience throughout the whole real estate transaction. Buying and selling property is usually accompanied with other life changes like a growing family, downsizing, moving to a new community, an investment, or buying a recreation spot of your very own. He understands how important these life changes are and doesn't take that lightly. Whether you're a first-time home buyer or it's your tenth time selling a property, he will help guide you through the process so that you can meet your personal goals. You can always expect honesty, integrity, and hard work no matter what.
PERSONAL
Bridger loves to try new things and learn new skills. Pottery, home brewing, canning, gardening, and home improvement are some hobbies that have managed to stick around. He enjoys getting to spend time with his wife and three young kids doing their favorite activities such as swimming at the lake, reading books, spending time at the hunting cabin, watching movies, or traveling. Bridger and his wife are licensed foster care providers, active in their church, and love spending time with extended family.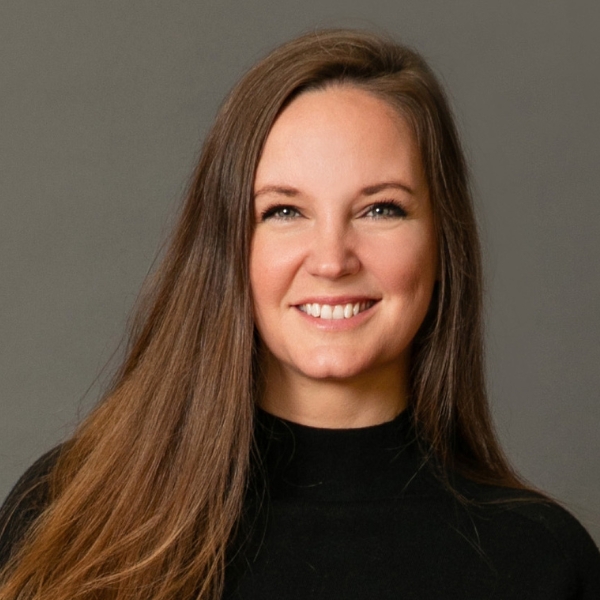 EXPERIENCE
Sara has always loved all things real estate. From attending the Parade of Homes growing up to buying and selling her own homes, her passion for the journey runs deep. Sara finally realized her passion for real estate could be used to help others and she jumped in earlier this year. In just her first seven months, Sara helped her clients get to the closing table seven times and each with a unique loan or transaction situation. Sara comes from a family of entrepreneurs and has a continued desire to work hard, give back, and grow as a person and business owner. As a former middle and high school teacher and varsity head basketball coach, Sara has gained the skills necessary to work with people from all backgrounds and utilizes those skills to work hard for the needs of each individual client.
Sara specializes in relocation and has a continually growing network to connect her clients with for their success. Her main goal in her real estate career is to help her clients understand the journey of buying and selling and finds joy in building the relationship with her clients to help them into their next journey.
PERSONAL
Sara spends most of her free time with her family. She enjoys coaching her girls in basketball and in her personal time, loves going to the gym and lifting heavy. With her love for homes and projects – you can often catch Sara working on a "DIY" project in her home! Give Sara a call today!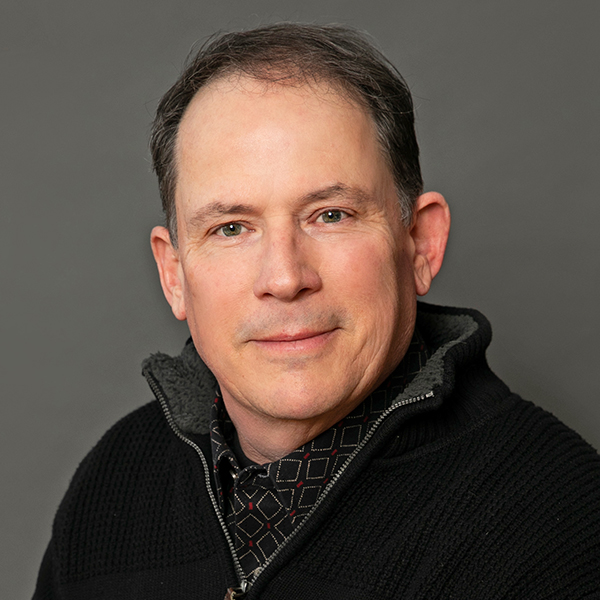 EXPERIENCE
Jim is an award-winning Realtor with 22 years of service. He is passionate about prompt customer service and displays a trusted attention to detail. Jim was a trade contractor and home builder in the Twin Cities for 12 years appearing as a guest designer on HGTV's Curb Appeal and DIY's Sweet Equity. Jim also owns and operates JMJ Contracting, Inc., a full-service remodeling, design and contracting firm. This overarching experience is invaluable when helping clients assess value when buying or selling a home. Jim holds degrees in environmental design (BED) and landscape architecture (MLA) from the University of Minnesota and has served on the Burnsville, MN Planning Commission and the Burnsville Community Foundation. Jim's goal is to make your real estate buying or selling experience exciting and educating.

PERSONAL
Jim is the father of two children and a grandfather of three. He was born and raised in the Twin Cities. His relocation to the Grand Rapids area has provided the opportunity to escape city life and spend time on Pokegama Lake with family and friends. He enjoys the peacefulness of the night sky and the charm of living "up north".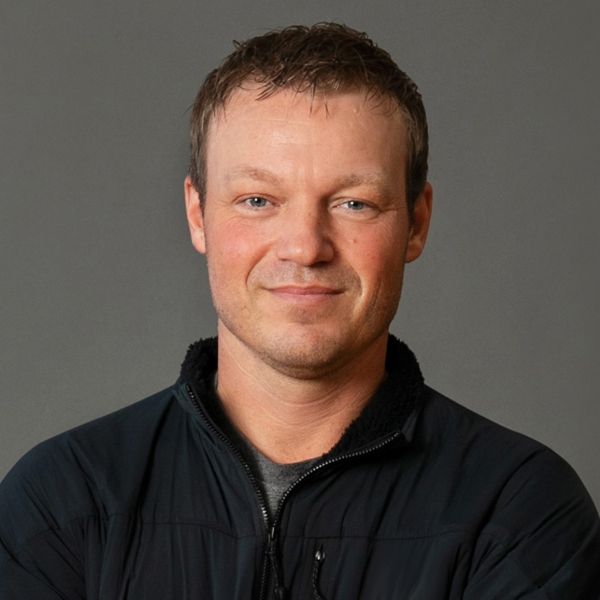 EXPERIENCE
Dusty joined the Grand Properties team in 2023. Born and raised in Itasca County, his deep, personal knowledge of northern Minnesota is a valuable asset to those wishing to set roots in the area. Dusty is an highly motivated individual who welcomes challenges, strives for excellence, and has delivered results from past employers. His previous work experience was largely in field service that brought him around the world, throughout the United States, and even close to home, where he was tasked with large power plant turbine maintenance. Many sites involved high pressure situations. With his calm, focused demeanor, Dusty excelled at his duties. Ultimately, he decided it was time to bring work home to spend more time with his family, and real estate was a natural fit. Dusty is thrilled for new opportunities to share the best that Minnesota has to offer.


PERSONAL
The outdoors are essential to Dusty's identity. A passionate outdoorsman, Dusty looks for any opportunity to be on the water or in the woods with his wife, three children, and close friends. When snow gets deep in the West, you can also find him on a snowmobile exploring the grand spectacle of the mountains. He values hard work, honesty, family, and being there for others when they need it most.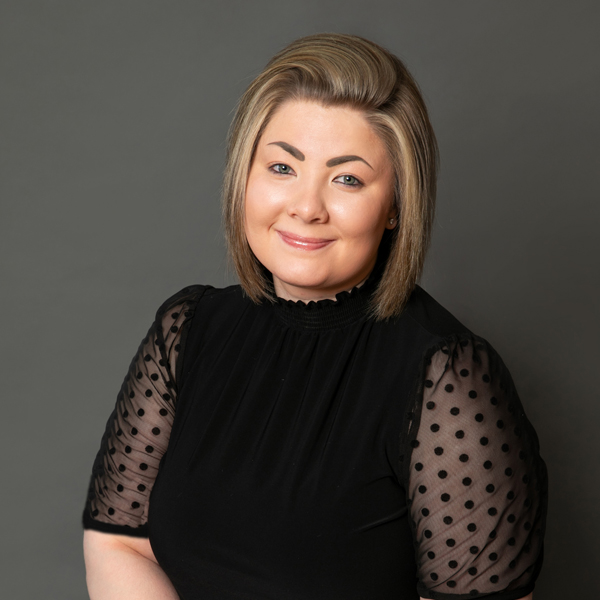 EXPERIENCE
Shelby was born and raised in Grand Rapids MN. Growing up with hard working parents and grandparents she quickly learned that you only get out what you put in. She has a passion for learning new things and loves to see personal growth in others and herself. She loves learning and growing as an individual and with a team. Her background ranges from the Hospitality Business to Retail and Real Estate. She is known for maintaining her high customer service standards.
Shelby's goal with starting real estate is to bring joy to her clients. She's excited to be a part of the Real Estate community and serving you!

PERSONAL
Shelby loves spending time with her husband, Zach, family and celebrating her Norwegian upbringing with different types of food. She loves playing classical violin and bluegrass with friends and participating in the kids orchestra program here in Grand Rapids..